We Have It All
Excellent Academic Standards
Small Class Size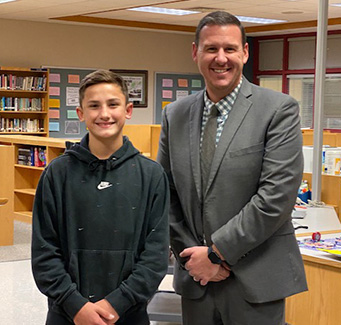 CHOOSE TO BE A RAM
Selecting the right school for your child is a big decision, and we know you want to choose a learning environment that offers the best opportunities available. You'll be pleased with the educational experiences you find at Johnsonburg Area School District. Here are just a few of the reasons our schools are the best choice for your child's future.
Dedicated to Your Child's Success
We care about each student and are dedicated to providing an education that allows every student to succeed. Our highly qualified teachers work with students in a small class setting, allowing them to personalize their teaching strategies and boost student outcomes. We also offer a full range of support services and programs that enhance student learning.
Opportunities for Learning
Our challenging academic curriculum is supplemented with a variety of extracurricular programs such as athletics, foreign language, and fine arts (including art and band). We also offer an array of business, technology, and vocational courses; as well as advanced placement and dual credit options to prepare our graduates for success in college or career. 
Ram Academy
We proudly offer Ram Academy for our students who cannot attend school in person. This online education alternative allows chronically ill students, students who need to make up credits, and those who benefit from the flexibility of schooling at home to fulfill their graduation requirements and earn a high school diploma. Ram Academy enrollment opens at the start of every nine-week grading period.