For More Info
Visit these sites for more information about special education services.
Annual Public Notice of Special Education Services
FERPA
IDEA
IU9 Local Taskforce
PaTTAN
Special Education Guide
Special Education Staff
Kara Vollmer
Special Education Supervisor
(814) 965-2556, ext. 3001
Donna Miller
Special Education Secretary
(814) 965-2556, ext. 3001
Local Education Agency
Intermediate Unit Office
Seneca Highlands IU9
119 Mechanic Street
Smethport, PA 16749
Phone: (814) 887-5512
Fax: (814) 887-2157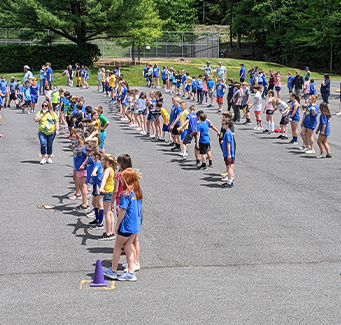 SPECIAL EDUCATION
Johnsonburg Area School District freely and appropriately educates students identified with special needs/abilities in the least restrictive environment suitable for their individual needs in accordance with federal and state laws. We offer educational and support services in and out of the classroom that support the academic, social, and developmental achievement of every student.
Our goal is to provide you answers and resources to help make your experience with your child a positive one. If you ever have any questions about the services your child receives, or if you feel your child should be receiving services, please give us a call. We are always happy to help you.
IU9 Local Task Force Meeting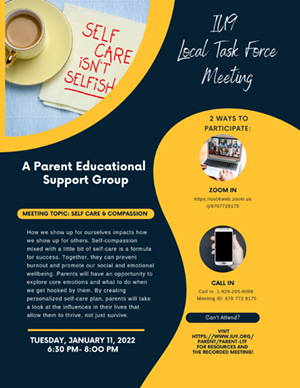 Please join us on Tuesday, January 11, 2022, from 6:30 to 8:00 p.m. for our IU9 local task force meeting. This parent educational support group will address the meeting topic of self care and compassion. How we show up for ourselves impacts how we show up for others. Self-compassion mixed with a little bit of self-care is a formula for success. Together, they can prevent burnout and promote our social and emotional wellbeing. Parents will have an opportunity to explore core emotions and what to do when we get hooked by them. By creating a personalized self-care plan, parents will take a look at the influences in their lives that allow them to thrive, not just survive.
There are two ways to participate:
Zoom In
Call In: 1-929-205-6099
Meeting ID: 670 772 8175
If you can't attend, please visit the Seneca Highlands IU9 website for resources and the recorded meeting!
Every Student Succeeds
The Every Student Succeeds Act (ESSA) replaces "No Child Left Behind" to ensure the educational equity of all American students. It protects disadvantaged and high-need students by supporting innovation in intervention; and ensuring that teachers and families receive the information they need to measure student progress.
The law also requires Pennsylvania to ensure the number of students assessed using the Pennsylvania Alternative System of Assessment (PASA) does not exceed one percent of the total number of students assessed by other methods. If an educational locale believes they will exceed that number, the local educational agency (LEA) must submit a participation threshold justification. A list of LEAs who anticipate exceeding that threshold is publicly available on the PDE website, in accordance with 34 CFR 200.6 (c) (3) regulations.
The Johnsonburg Area School District anticipates exceeding the 1.0 percent threshold for PASA participation and will submit the necessary justification to the Bureau of Special Education. Please address questions about this notice to Superintendent Karen Haberberger.
Evaluation Process for Preschool-Aged Children
If you would like your preschool-aged child (three–five-year-olds) evaluated for special education services, please request an evaluation in writing from the Intermediate Unit 9 Early Intervention Office. If you disagree with the evaluation your child receives, you may request an independent educational evaluation at public expense.
Once the evaluation process is completed, a team of qualified professionals will notify you about your child's eligibility and schedule a meeting to discuss appropriate services. This team will create an individualized education program (IEP) for your child and ask for your consent. Services can not be provided without your written consent.
For more information or to request an evaluation or screening, please contact IU9.
Nondiscrimination Policy
Johnsonburg Area School District is an equal opportunity employer and educational institution. It will not discriminate on the basis of race, color, national origin, sex, or handicap in its activities, programs, or employment practices as required by Title VI of the Civil Rights Act of 1964; Title IX of the Education Amendments of 1972; and Section 504 of the Rehabilitation Act of 1973. For information regarding civil rights or grievance procedures, please contact our superintendent at (814) 965-2536. For information regarding accessibility of services, activities, and facilities for handicapped persons, please contact our special education director at (814) 965-2556.