Sport Schedules
Ram Athletic Schedules
Co-Op Schedules
Forms
Athletic Packet
Parent Transportation Agreement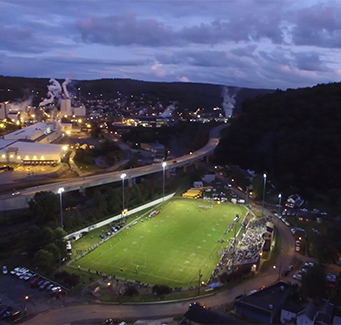 Home of the 2013 PIAA State Baseball Champs
RAM ATHLETICS
Participation in athletics is far more than winning and losing games. At Johnsonburg Area High School, athletics are a significant extension of the educational program. Here, student-athletes develop both physical and life skills such as character, self-discipline, and they practice-positive sportsmanship.
Sport Program
As a small school, we co-op our athletics program with Ridgway Area School District to offer students at Johnsonburg extended options. All sports marked with an asterisk (*) are co-op sports.
Fall Season
JV Basketball
Cross-Country*
Cheer*
Football*
Girls Tennis*
Golf
Soccer*
Volleyball
Winter Season
Varsity Basketball
Cheer
Gymnastics*
JV Volleyball
Wrestling
Spring Season
Baseball*
Softball*
Boys Tennis*
Track*
Ram Eligibility
Participating in athletics is a privilege, and we expect all students who choose to participate to conduct themselves as a representative of JAHS at all times. Prior to athletic participation, student athletes must complete and return an athletics packet (with physical evaluation form) and a parent transportation agreement. As a Ram, student athletes must
be enrolled as a full-time student at JAHS;
not turn 19 before July 1 of the current school year;
maintain passing grades;
attend school regularly;
demonstrate good citizenship;
provide proof of insurance and current physical, and
submit to random drug/alcohol testing.